---
MEO SUDOESTE 2019 1st lineup announcements!
No changes to the proven recipe 
MEO Sudoeste is already on 2019 calendars and the recipe will not change: friends, beach, camping, an environment that does not let one forget the best music of the moment, to combine with the magic that happens in Zambujeira do Mar, at the Portuguese Southwest Coast, over 9 days.
On this year's line up there are different proposals for various musical tastes, as evidenced by the confirmations of Timmy Trumpet, Russ and 6LACK.

When? August 6-10, 2019
Where? Zambujeira do Mar, Alentejo Southwest Coast / Portugal
Get more info here!
presenting russ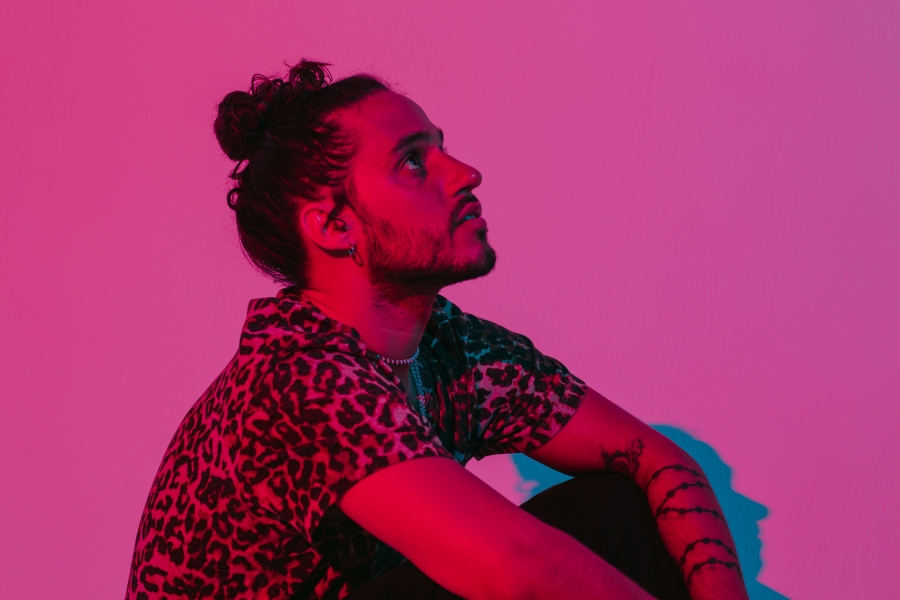 With a particular work process, Russ released 11 albums and 87 singles in Soundcloud - all of this only between 2011 and 2014. In 2016, he signed for Columbia Records and things started to get more serious. The singles "What They Want" and "Losin Control" reached a larger audience, even entering Billboard's Hot 100. Influenced by names such as G-Unit, 50 Cent and Eminem, Russ developed his own language until the time of the release of his debut album. This moment arrived in 2017 with "There's Really A Wolf". Almost always relying on samples, with a foot in hip-hop and another one in R&B, one understands that Russ thinks in every single one of the words he writes and values each of their cadence.
Russ - Losin Control (Official Video)
He is a serious rapper, certainly identified with our time, without the need to follow the latest trend. Russ prefers to do things his own way, without connecting to the politically correct. 2018 was marked by the release of another album: "Zoo" and in 2019 Russ will be performing live in Portugal on 9 August, at the Meo Stage in MEO SUDOESTE.
presenting timmy trumpet
TIMMY TRUMPET is one of the most unique names one can find in the DJ Mag Top 100. With several awards and many albums sold, Timmy is one of the main Australian producers and DJs. His jazz education make his productions drift from the main clichés in dance music, managing to always add something new to whoever is listening. He makes house music perfectly match the trumpet and the sound that results from that is really worth discovering. This singularity guarantees him more than 200 concerts a year, in events as mythical as Tomorrowland, Creamfields, Parookaville, Airbeat-One, Balaton Sound, Dance Valley, amongst others. "Horny", feat. DJ Tenzin and "Freaks", feat. the rapper Savage are some of his hits - the latest became a true record breaker in Australia with millions of Spotify listens.
TIMMY TRUMPET - Oracle (Official Music Video)
2018 was once again a great year for the Australian producer with shows everywhere, collaborating with names such as Hardwell, in "The Underground" or Vini Vici. Meanwhile, 2019 is right around the corner and for now, there are only good news: Timmy is bringing his trumpet and his beats to Portugal, on 10 August, at the MEO Stage on the next edition of MEO SUDOESTE.
presenting 6lack
The musician grew up in Zone 6 of the city of Atlanta which is his main influence for his art, hence the spiritual importance of the number 6 for him. 6LACK's music is often called "moody hip-hop" because of his emotionally charged ballads about love mishaps and adventures - his single "Prblms" is a fine example of that atmosphere that 6LACK explores like few people. Without ever compromising his creativity in the face of commercial demands, experience taught him that the most important thing was to get a message across and to stir up true emotions. 
6LACK - Prblms (Official Video)
"Free 6LACK", his debut album, released in 2016, is within that spirit and made 6LACK reach his first platinum. On that year, Rolling Stone placed him on the list of artists we need to know and the people followed the advice. 2018 continued to confirm the best expectations around 6LACK, with the nomination for 2 Grammys and the release of the single "Cutting Ties", another atmospheric ballad. In the 2019 edition of MEO SUDOESTE, our hearts will be opened for him. The day is 7 August at the MEO Stage.
Buy tickets here!
ABOUT MEO SUDOESTE
The huge summer party returns to Zambujeira do Mar, Southwest Coast Portugal, for its 23rd edition. Celebrate the height of summer and get ready for a week at the beach with giants of EDM and Urban Music. Plus, expect musical offerings from hip hop, pop and other all time favourites.
At the camping site, the festival offers all the amenities to allow festival goers to enjoy it with the best level of confort possible. On camping site one can find a community kitchen; a laundry space; groceries delivery which allows to pre-order all the groceries and collect them on site; and many other amenities that bring confort to festival goers allowing the audience to have all the time in the world to enjoy the festival and the great line up offered every year.
Camping at the festival is free for anyone who buys a pass for the full festival, and free WiFi is available across the entire venue. 
On these 9 day holidays it is also possible to enjoy some of the most beautiful beaches in Europe located on the stunning Alentejo coastline or to dive in the natural water canal which is part of the camping site. The beach is just 5 minutes away, and the festival promoters are running free buses all day to help people to get there.
Secure your ticket today with Festicket new Payment Plan option.
Simply pay a small deposit of €24.38 and spread the rest of the cost over two months. Remember to select the Payment Plan option at checkout and you're all set.

Find more information on the official website and don't forget to check out our event page for lineup information, tickets and accommodation possibilities. 
---