---
Nature One 2016– timetables are out
Main Floor - Friday
EDM/Trance: If you are into EDM you definitely will spend most of the night on the open air floor listening to Laidback Luke, R3HAB and Sander van Doorn. In the morning you should consider to switch to Woody van Eyden on the Classic Terminal floor which will be packed with people singing along.
Techno: Friday starts hard with the Techno legends Dave Clark, Len Faki and Chris Liebing. Everyone that ever witnessed a set by Sam Paganini knows that this is going to be a long powerful night.
Main Floor - Saturday
EDM/Trance: We highly recommend starting your night with some classic tracks by Andy Düx and Ravers Nature. For all of you trance fans it is clear that the rest of the night belongs to Paul Van Dyk, Markus Schulz and Dj Dag.
Techno: Prime time is Century Circus time with Marco Bailey, Sven Väth and Adam Beyer some of the best Techno DJ's on the planet will take care of you. Before and after that you might consider to check out some of the club floors which have a massive lineup as well.
House: Saturday night sees a very strong house lineup as well with Thalstroem and Moonbootica taking the lead.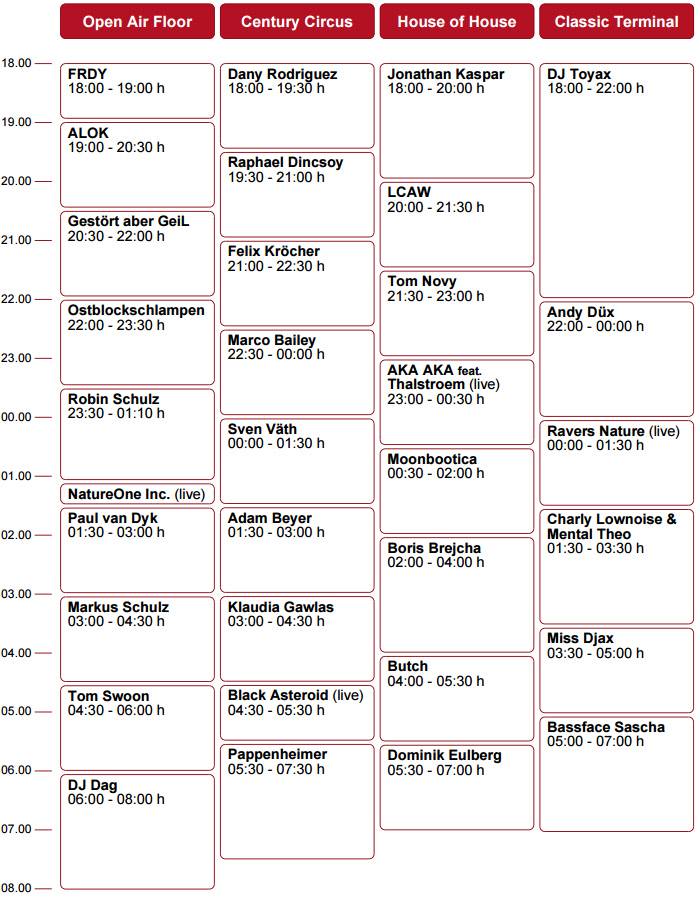 ---
Clubfloors - Hardcore / Gabba / Hardstyle
Even so the harder genres have not their own main floor they are a very big part of Nature One and you can find thousands of Netherlands coming to the Nature One just to listen to damn hard beats.
Our picks from this genre: Miss K8, Noize Supressor, Hard Driver

Masters of Hardcore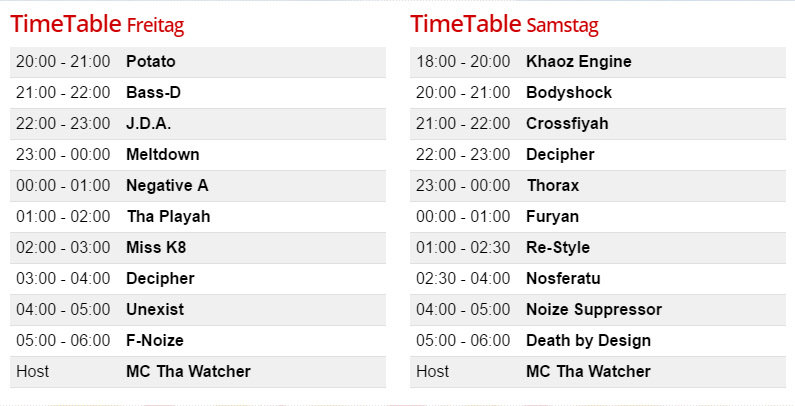 Hardcore Gladiators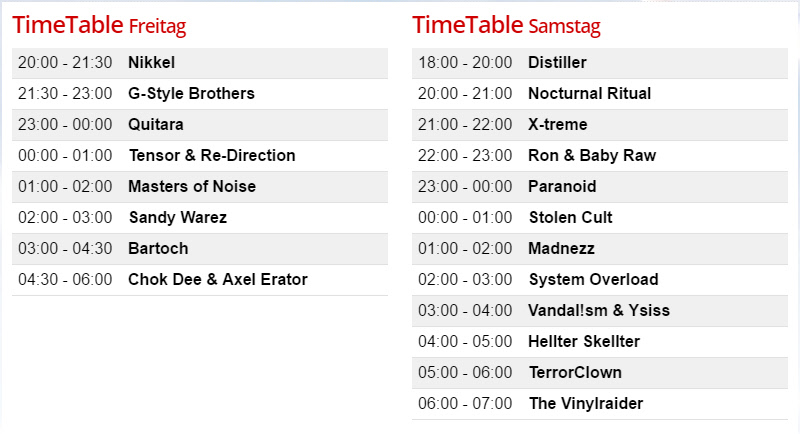 Dirty Workz
Tunnel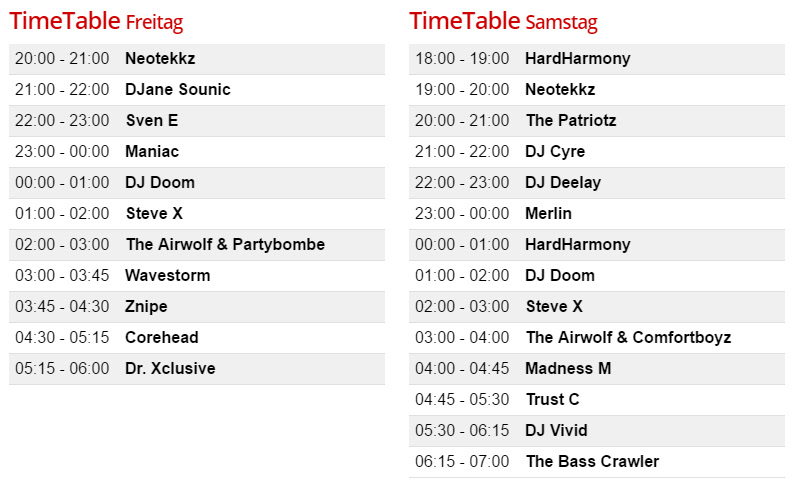 ---
Clubfloors - Techno / House
While the main floors have already enough good DJ's to stay their all night you could easily also spend your nights in the club floors listening to quality House and Techno.
Our picks from this genre: Sven Wittekind, Man at Arms, Pappenheimer, Pet Duo and Marco Bailey
Abstract & Butan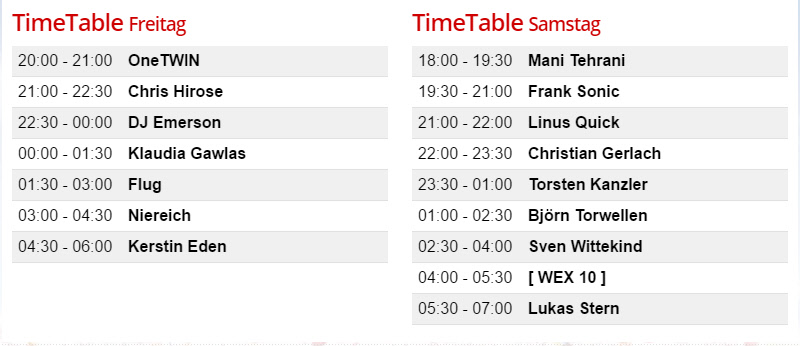 Acid Wars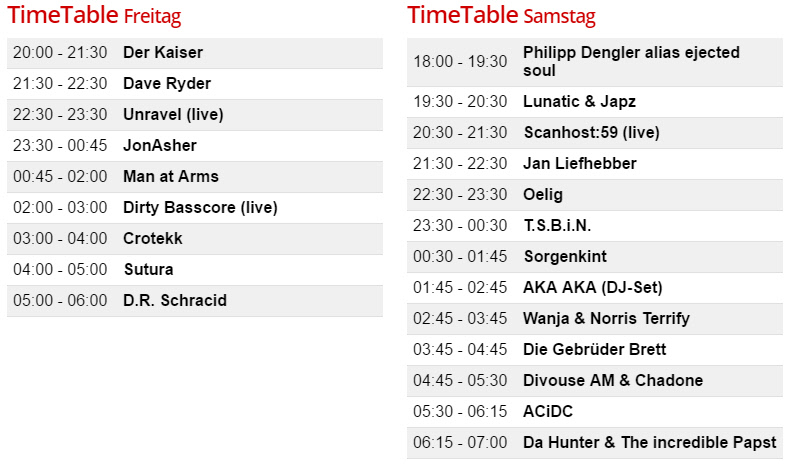 Airport


BLAKKSHEEP / FLEX
BPM / Forward / MTW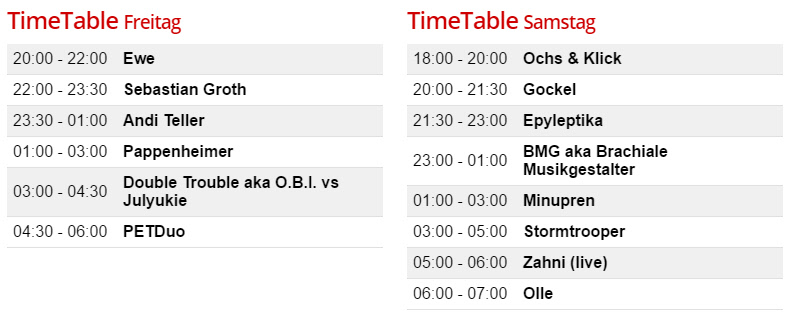 Club Borderline / Absolut Techno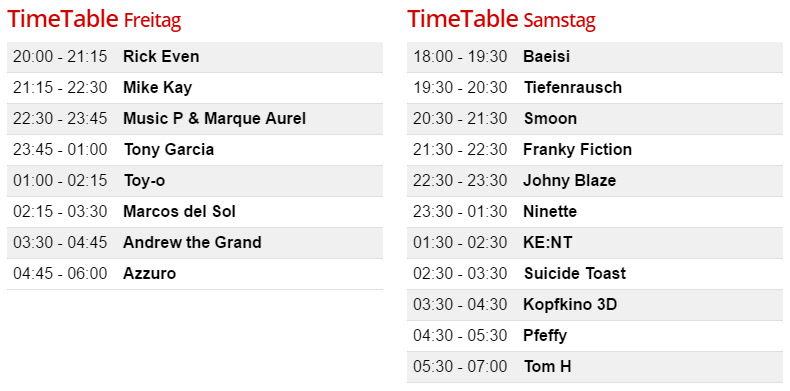 Das Ding

E-Lake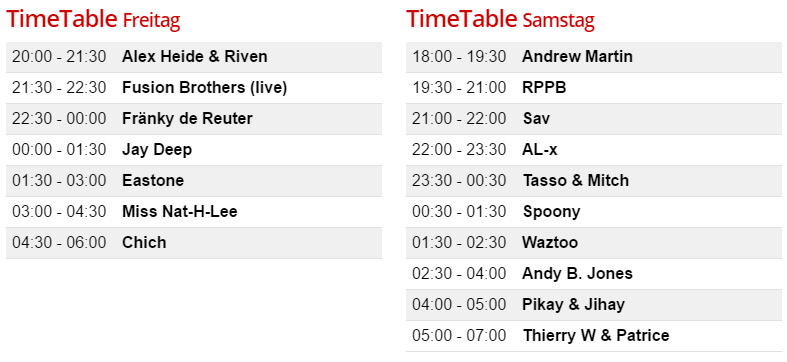 Gayphoria

TKR/Naked Lunch & Kiddaz/Magdalena

---
Clubfloors – EDM / Trance
The EDM fans might better stay with the mainfloor but for the Trance fans a lot can be found on the clubfloors as well.
Our picks from this genre: Talla 2 XLC and Woody van Eyden
RauteMusik.FM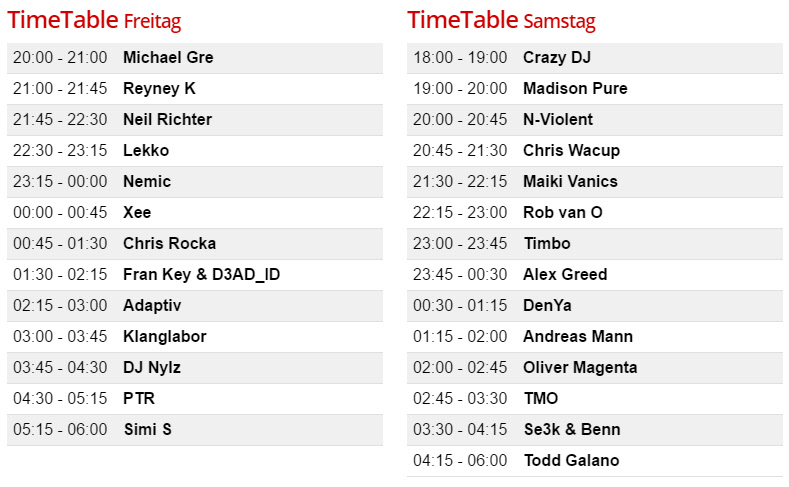 Heavens Gate & Universal Nation
HEXENHOUSE / HEAVEN & HILL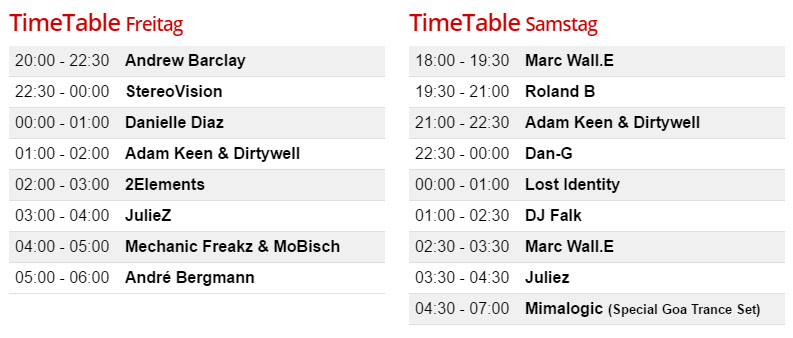 ---
Clubfloors - Drum and Bass / Breakz
If you are into Drum and Bass your options at Nature One are very limited but at least you have your own floor.
Our picks from this genre: Bassface Sascha
PLAY!

---