---
SUBSONIC MUSIC FESTIVAL 2019 confirms first ACTS!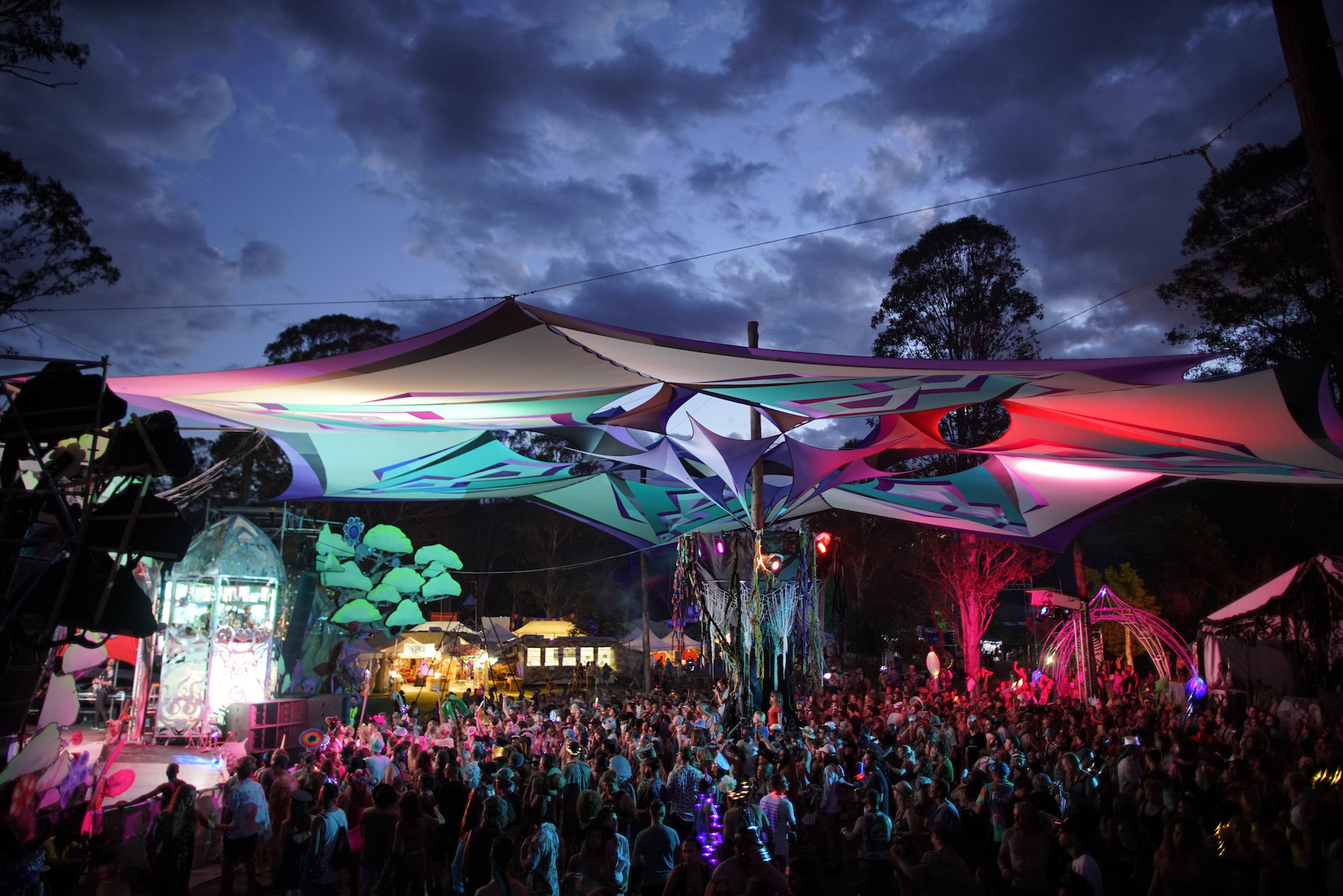 Photo Credit to James Gillot
ricardo villalobos, craig richards, mathew jonson and many, many more
When? December 6-8, 2019
Where? Riverwood Downs Mountain Valley Resort / Australia
Get more info here!
Buy tickets here!
Check out the latest announcement from Subsonic Music Festival!
#####################################
For this years event, Subsonic Music Festival is excited to announce they will be partnering with London institution Fabric for an incredible artist showcase to celebrate their 20 year anniversary dubbed, "Fabric XX'. The three day electronic music festival will take place this December 6-8, 2019, in the picturesque surrounds of Riverwood Downs Mountain Valley Resort. Located in the lush campgrounds by the Karuah River — approximately 3 hours from Sydney — Subsonic Festival 2019 will feature an explosive lineup of 200 international and local artists across five unique stages, in an immersive, multi-sensory environment with an unconventional edge.
The 'Fabric XX' artist showcase will be headlined by legendary minimal tech veteran, ​Ricardo Villalobos  ​alongside fabric founding resident ​Craig Richards (​Fabric - UK), ​Mathew Jonson  ​(live) (Wagon Repair - CA), ​Margaret Dygas  (Perlon - DE) and ​Bobby​ (Fabric - UK.) The​ ​boutique festival dedicated to bringing attendees the best electronic talent from across the globe​ ​will also host performances from the likes of ​Audiofly  ​(Flying Circus - ES), ​Archie Hamilton  ​(Fuse, Moscow Recs - UK), ​Derrick May  ​(Transmat - US), ​DJ WILD ​plus many more.
For its 11th annual edition, Subsonic Music Festival is preparing for its biggest year yet after selling out in both 2017 and 2018. In addition to the incredible artist roster, attendees should expect mind-bending performance arts, luxury campgrounds and amenities, state-of-the-art light projections, thought-provoking workshops and installations in the zesty green surrounds. Stay tuned for more artist announcements on the lineup of music, artists and speakers throughout the year.
#####################################
Find more information on the official website and visit our event page for accommodation opportunities. Follow us on FACEBOOK and INSTAGRAM for both latest lineup updates and festival impressions right in your hands.
lineup
Andy Garvey (Lobster Theremin- AU) - Archie Hamilton (Fuse, Moscow Recs - UK) - Ata (Robert Johnson - DE) - Audiofly (Flying Circus - ES) - Ben Fester (Heavenly- AU) - Bobby (Fabric - UK) - Bruce (Hessle Audio - UK) - Craig Richards (Fabric - UK) - Cristi Cons (Amphia, a:rpia:r - RO) - Derrick May (Transmat – US) - DeWalta (Meander - DE) - Doubting Thomas (live) (Eastenderz, Organic - FR) - DJ Wild (Dailycid - FR) - Late Night Tuff Guy (Tuff Cuts- AU) - Leon Vynehall (Ninja Tune - UK) - Magaret Dygas (Perlon - DE) - Mathew Johnson - LIVE (Wagon Repair - CA) - Oliver Huntemann (Ideal Senso - DE) - Que Sakamoto (Roam Recordings - JP) - Ricardo Villalobos (Perlon - CL) - Roi Perez (Ostgut Ton - DE) - San Proper (Rush Hour - NL) - Saoirse (Weekend Circuit - UK) - Sonja Moonear (Ruta 5, Perlon – CH) - Stavroz (live) (Mood Family - BE) - Steve Rachmad (Life & Death, Delsin - NL) - Vera (Melliflow, Perlon - DE) - Young Marco (Safe Trip - NL)
---